About AGCP
The American Granite Curb Producers (AGCP), a non-profit organization, was formed in 1990 as an educational platform for consumers of their products in regards to the performance and costs of granite curbing vs. concrete. The members of the organization pooled their vast knowledge of granite and curb construction in order to inform their product consumers of the long-term benefits of granite curb, as well as to assist with designing better, more economical curbing products.
The AGCP work closely with architects, developers, engineers and specification writers to ensure they get quality curb on time, every time. Our members have made substantial investments in production facilities and manufacturing equipment to ensure that our customers receive a consistent product with superior quality at an affordable price.
Each of our members is committed to the highest standards of ethical business practices and to the highest quality of materials and workmanship, placing our respective and collective expertise at your service. Below is a brief description of our members:
Fletcher Granite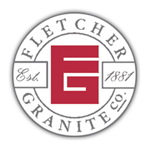 For more than 130 years Fletcher Granite Company has been quarrying and fabricating fine granite, providing craftsmanship while pioneering innovative granite quarrying and fabrication technologies that have been at the forefront of the industry in applications as diverse as buildings, bridges, monuments and curbing. Examples of some of our notable projects include: the Theodore Roosevelt Memorial, the thirty columns of the U.S. Treasury Building, the Shrine of the Immaculate Conception Cathedral, and the Federal Judiciary Building in Washington, D.C., the U.S. Naval Academy in Annapolis, MD, the United States Mint in Philadelphia, Quincy Market restoration at Faneuil Hall in Boston, MA, the Changi International Airport in Singapore and the German History Museum in Berlin.
North Carolina Granite Company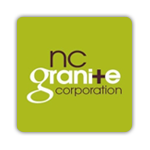 The North Carolina Granite Corporation (NCGC) was founded on the site of the famous Mount Airy White Quarry in 1743. Since then, North Carolina Granite Company has continued to grow and evolve with new technology and markets. Today, NCGC owns and operates several quarries in North America and builds projects all over the world. Stock holders from the 1920s passed on stock to family and friends so that today the company is owned by more than 100 people, many of whom currently work here, providing our workforce with a strong commitment to the company. NCGC has provided granite for many notable projects, including the Museum of Natural Sciences Reach Center, Raleigh, North Carolina, The Bank of Indonesia, the FDIC building in Washington DC, Governor's island and the United Arab Emirates Building, just to name a few.
Swenson Granite Co., LLC.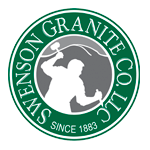 Swenson Granite Company is a family owned business that has been quarrying and cutting granite in New England since 1883. Founded by Swedish immigrant John Swenson, the company is now headed by the fourth generation of the Swenson Family. Swenson Granite Company owns and operates several quarries in the U.S.A, as well as multiple manufacturing facilities and 7 retail stores. The Swenson Company has provided granite for numerous monuments and prestigious projects around the country; these include ADNOC Corporate Headquarters in Abu Dhabi, United Arab Emirates, the Grande Arche de la Défense in Paris, France, the Portsmouth African Burying Ground Memorial located in Portsmouth, New Hampshire, parts of the Tomb of the Unknown Solider, the Library of Congress, the Brooklyn Bridge, The Pentagon, and Civil War monuments from Gettysburg, Pennsylvania to Antietam, Maryland.
William Stone Company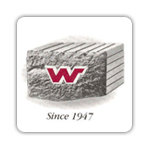 Ever since Lester Williams and Verna Stone got together and sold their first piece of granite in 1947, the Williams Stone Company has been committed to providing customer service with an unyielding dedication to highly attentive service and to providing timeless product quality at a fair price. That was our philosophy when we started, and it is our promise to you today. Now, over half a century later with the transition from family-owned to employee-owned well under way, our team of employee-owners is dedicated to upholding these guiding principles while striving to constantly exceed our customers' expectations. Williams Stone has provided granite for numerous projects, including the Symphony Park Boston, Channel Club Courtyard Garden, Plymouth MA Starburst Compass, Boyds Corner Dam and the Westfield MA Park Square Project.